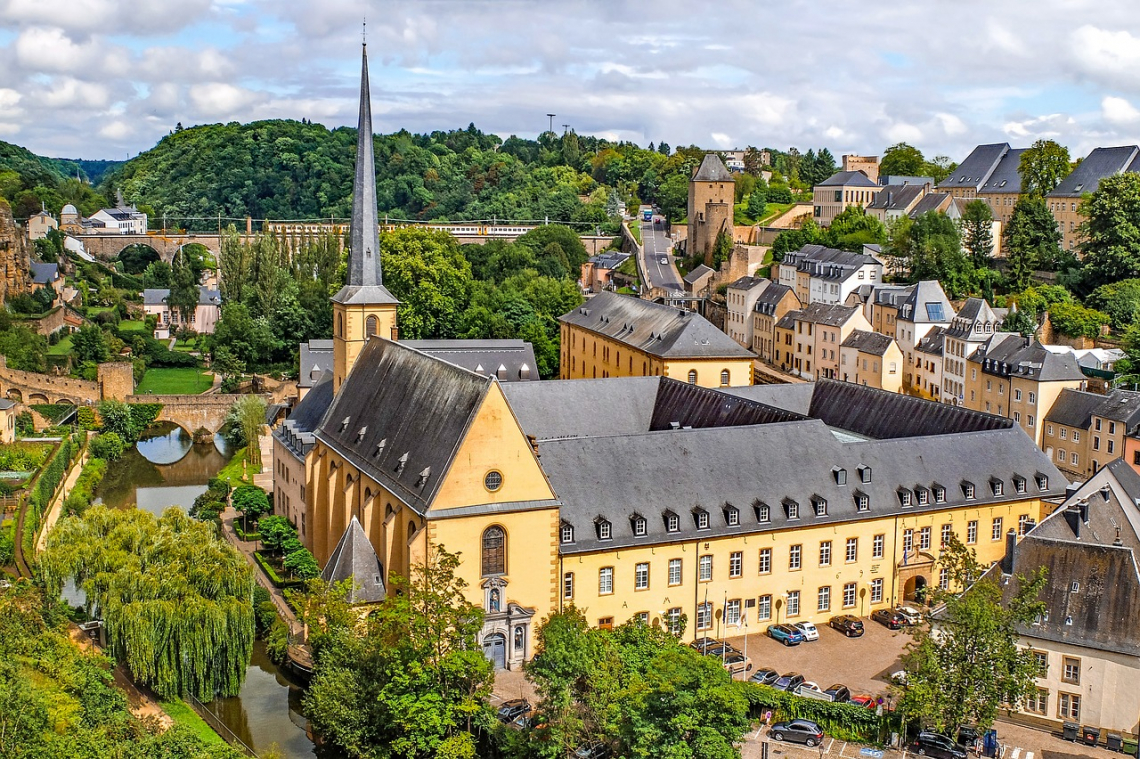 You've been offered the job of your dreams in Luxembourg, so now you're getting ready to make the move. But before you start packing up your belongings, it's a good idea to do a little research into your destination. 
Relocating to a new country is exciting but it can also be a stressful process. To make sure your move to Luxembourg is as smooth as possible, we've created this guide with all the essential things you need to know before you go. From the best neighbourhoods to live in to the price of milk, we've got the lowdown!

Luxembourg: The Facts
Luxembourg is one of the smallest countries in the world and one of Europe's smallest sovereign states with a landmass of just under 1000 square miles. It may be small in size, but the Grand Duchy of Luxembourg is mighty in stature. It's the 2nd richest country in the world when it comes to per capita GDP and with average annual wages in the region of EUR 59k, it's one of the best paying countries in Europe. That figure is even better when it comes to the IT industry, with an average wage of around EUR 75k per annum. 

Population
Luxembourg is a small cosmopolitan nation of around 615,000 people, 119,000 of which are located in the capital, Luxembourg City. It's interesting to note that almost half (44%) of the country's population are foreign residents. 

Languages
There are three official languages in Luxembourg: Luxembourgish, French, and German. Don't worry if none of those are in your vocabulary, English is widely spoken. But it's a good idea to try to learn a few common phrases in the local lingo before you go. It's always appreciated!

The Cost of Living in Luxembourg
Luxembourg is a relatively expensive country to live in, especially if you're living in the popular business hub of the capital city. Housing and food will be the most expensive outgoings. A one-bedroom apartment will set you back around 1300 Euro per month, while that litre of milk is around 1.30 Euro. 

Quality of Life in Luxembourg
While housing and essentials are on the more expensive side, salaries in Luxembourg are pretty good so it does balance out. What you can also enjoy is a financial and politically secure country which is one of the safest places to live in Europe. 
If you're moving with a family, you might also be happy to hear that Luxembourg residents enjoy a first-rate healthcare system and an excellent choice of international schools and day-care facilities. 

Accommodation in Luxembourg
Finding an apartment when you are new to a city can be a challenge, but there is no shortage of real estate agencies. Just be aware that you will need to pay for their services, which is normally one month's rent. You can also make use of social media networks to find rooms or apartments to rent. Flatshares are common in Luxembourg, especially for newcomers to the city - it's a great way to meet people and provides a level of security in a new and unfamiliar place.

Where to Live in Luxembourg
The majority of foreigners live in Luxembourg City as it's close to where they work. Rental prices vary throughout the city, but the most affordable rentals can be found in Cessange and Gasperich, Beggen and Hamm. If you want to be closer to the city centre, then check out the districts of Bonnevoie and Belair which can be a good compromise on rent. 

Getting Around Luxembourg
Luxembourg has a modern and easy to use public transport system and it's a great way to get to know your new city. You can check out the routes and times on the website Mobilitéits Zentral. 
A ticket costing €2 gives you multiple trips on any bus or train for a maximum period of 2 hours. You can also purchase a day ticket for unlimited journeys for €4 and it's valid from the moment you buy until 4 a.m. the next day. 
But since you're sticking around, you might want to get yourself a monthly ticket and save time and money. Check out Luxembourg's mobility portal for all transport and ticket types.
That said, if you're moving to Luxembourg after March 2020, then you won't need to worry about ticket prices at all. As part of an eco-friendly initiative to tackle congestion and pollution, Luxembourg is set to be the first country in the world to end fares across all transportation.
Social Life in Luxembourg
While Luxembourg City isn't going to be anyone's idea of a party capital, it's still a vibrant European city with a little something for everyone. It's got a rich cultural heritage with bags of charm and plenty of attractions to keep you amused. You can fill up your weekends visiting the museums, galleries, cafes, and bars, and sampling the great food, wine and beer.
If you are keen to make friends with locals or others outside of work, then check out the local MeetUp.com for groups with shared interests or join any of the expat sites on social media. Making friends in your new city is the best and quickest way to feel at home!