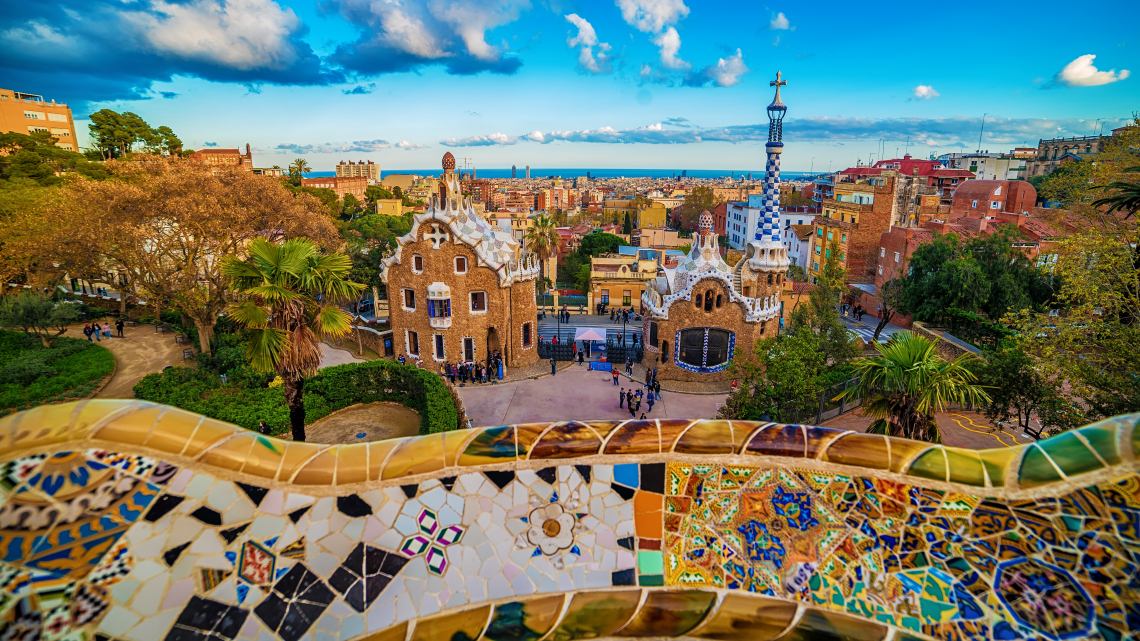 Remote work is here to stay. A Gartner survey of business leaders found that 82 percent of them plan on maintaining at least a partial work-from-home policy.
For those of you who will transition to remote work permanently and are looking for a new home or if you're looking for a new job and home, consider Barcelona. 
Barcelona, the capital of Catalonia, is home to a large and diverse international community who have all been drawn to the gorgeous city and lifestyle. On the Nomad List, it ranks as 5th in the world for places to work and live. All of this combined with Barcelona's thriving tech industry makes it the perfect place for adventurous tech talent on the job hunt. 
Of course, the sun, sea and cervezas make it a beautiful city to live in but moving to any city comes with a number of challenges and a learning curve. We're here to help clear up any doubts you have about making the move. You'll discover the things you need to get done before moving, the best places to live and how to settle into your new home!
As the pandemic continues and restrictions change dynamically, you can keep yourself up to date on developments and measurements in Barcelona here. 
---
Quick Facts
Barcelona is a diverse city, spanning from a sandy beach, across a buzzing urban city, to mountains and a vast countryside. The weather is perfect, with 6 months of summer starting in May and ending in October with average temperatures of 18-29 degrees in summer and a mild 16-17 degrees in winter. Plus, Barcelona also has an average of only 55 rainy days a year! 
Barcelona is the capital of Catalonia, an autonomous region in Spain, and the second largest city in the country, with 4.8 million inhabitants. As a hub of culture, architecture and art, it has become a major economic and tourist hub in southern Europe. 
---
Cost of Living
Barcelona is much cheaper than most major European cities. Compared to London, rent prices are 55.03% lower in Barcelona, with restaurants being 34.67% cheaper and groceries being 17.38% cheaper. For monthly costs, you will find that the average rent is around €400, and groceries are around €140.
---
Accommodation
House hunting in Barcelona isn't the easiest job, due to it being such an attractive city to live in. Despite being cheaper than other cities, the rental prices are going up and there is a great deal of competition. Short-term rental apartments are the superior option over hotels when on the search for long-term accommodation. Due to the stiff competition, make sure to quickly inform the landlord if you want to sign for a place, as properties go quickly! 
Facebook and websites such as Idealista, Easy Piso and Nestpick are good ways to find accommodation online.
---
The Paperwork
With moving to any new country comes the dreaded bureaucracy of establishing yourself legally in your new home. First and foremost, you need to figure out your legal status to live in Spain. As an EU national, you can immediately apply for an NIE (which is a foreigner ID number), but if you aren't from the EU will also need to get a TIE. 
You can then apply for a social security number and a health insurance card (a TSI). Once you've lived in Spain for 6 months you need to register with the local municipality to receive an empadronamiento, which is basically just an official register of where you live.
---
Banking
If you're planning on living in Barcelona in the long term it is probably a good idea to open a local bank account to save on international fees. To do this you will need proof of address, your employment contract, your NIE and your passport. The process is generally quite straightforward, with the most popular banks being Santander, Popular and BBVA.
---
Transport
Barcelona has a fantastic public transport system so it's more than likely that you will not need a car to get around unless you live deep in the suburbs. Metros and buses span the whole city, and when the metro stops at midnight, a night bus is there to provide transport until the metro reopens. You can buy a monthly Zone 1 transport card for €54 which can be used for both buses and the metro. Additionally, Barcelona is relatively flat, so biking is also a popular option, with cycle lanes present throughout most of the city.  
---
Languages
Barcelona has two official languages, Catalan and Spanish. You will find that Catalan is spoken in most local businesses and in schools, with almost everyone also speaking Spanish. In touristy areas, you will find that most people speak perfect English, especially young people. Living in Barcelona is the perfect opportunity to brush up on your Spanish and learn Catalan.
---
Work
Barcelona has a large expat community, and in the start-up community, around 1 in 4 people are internationals. Barcelona has many tech business incubators to offer, helping the city to thrive as the 5th healthiest start-up ecosystem in Europe. The working hours often vary depending on the company and industry you work in, but some companies offer a 2 to 3 hour lunch break for a siesta!
---
Culture
Barcelona is drenched in art history and is a haven for the creative types. From Salvador Dali to Antoni Gaudi, there is art and impressive architecture almost anywhere you turn. There is so much to explore in Barcelona, and sightseeing is a must. From La Sagrada Familia to Camp Nou, your breath will be taken away! Not only are there beautiful buildings and museums, but also delicious and cheap restaurants and cafes which are frequented by tourists and locals alike.
---
Quality of Life
Developing a social life can be difficult when you relocate for a tech job, but by using websites like Meetup can help you find events or groups of like minded people. There are also plenty of expat Facebook groups you can join to ask for help. 
Sports is also a big part of Spanish life, and a great way to meet new people. Join one of the many gyms that Barcelona has to offer, pop down to the beach for a game of volleyball or go for a hike in the countryside. Make sure to take advantage of the buzzing nightlife, cheap bars, delicious food and the diverse expat community.
---
Looking for a tech job in Barcelona?
Find Spanish, unbiased employers with the Tallocate platform.
---