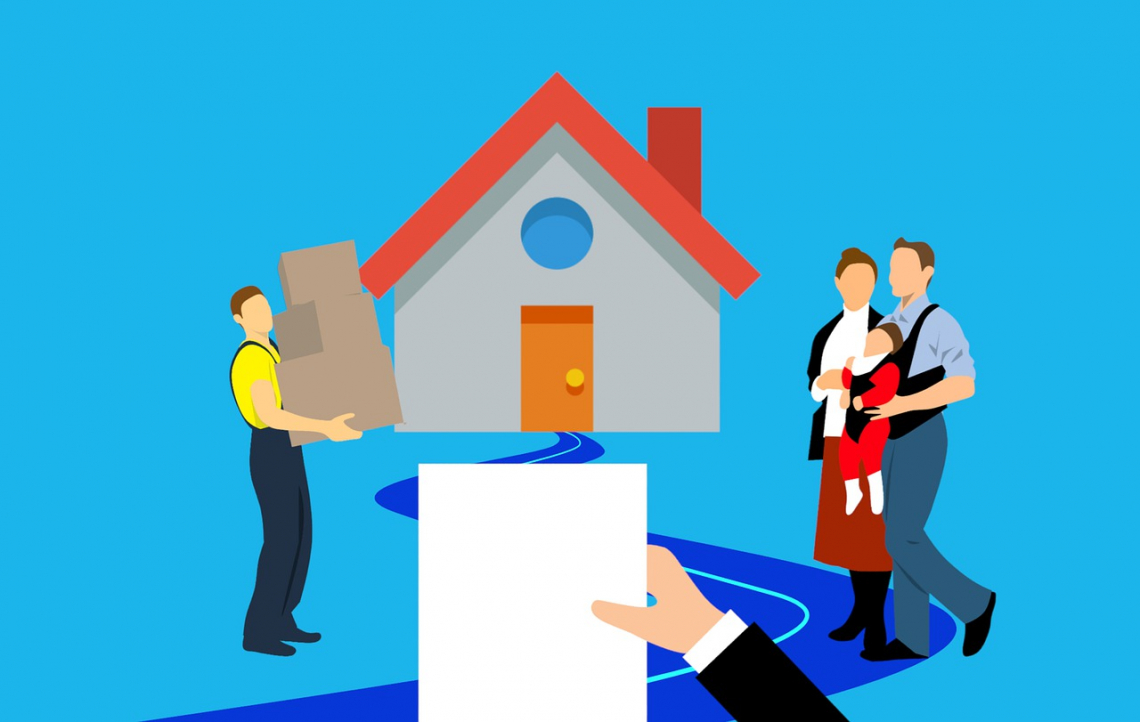 Moving abroad with your family could be a once-in-a-lifetime opportunity. Not only could it further your career but it could also provide your whole family with incredible new experiences. But, regardless of how exciting it may be, it can also be a very daunting and possible upsetting, stressful process. So before you accept that new tech job abroad, here are a few things you should consider before uprooting your family for the big move.
1. Do Your Research
In order to make sure your family has the best experience possible during the move, do your homework beforehand. Make sure you know exactly how much your move is going to cost you and the cost of living in the new country. Consider salaries, rent, utilities, expenses, schooling and transportation. Does this mean the same or a better quality of life than your current position allows?
Spend a little time to figure out what kind of paperwork is necessary for entering your destination country. You'll need to sort out visas, work permits, and residency for the entire family. Not to mention opening bank accounts, setting up phone contracts, and utilities for the home. Such tasks can be a real headache if you show up in the country and don't have all the necessary paperwork with you.
To be completely prepared, you can ask your potential new employer if they can provide assistance with such things, or you can also reach out to the expat community or even your embassy to get up to date information.  
2. Prepare Your Family Emotionally
Moving homes can be emotional, especially for children of any age. Big changes can be confusing and distressing for everyone. Where adults might be able to view the situation in a logical way, children tend to focus on what they are leaving behind. 
At times like this, it's important to make sure that your children feel supported and understood. They might be feeling worried about starting a new school and having to make new friends. Reassure them that the family is there for them and that there's nothing to be afraid of. 
It's also a good idea to discuss with your kids the reason for moving and emphasize how exciting it will be for everyone. Giving kids enough time to say goodbye to their old home and their friends will help give them a sense of closure and allow them to look forward to a new and exciting adventure.
3. Finding the Perfect School
You may be starting a new job in a new company, but you're not the only one who will have those first-day jitters! Choosing a new school for your kids will be a challenge. You want them to be happy and get a good education. If possible, visit the schools with your children before making a decision. 
There are many factors to consider when choosing a school; where it's located, what curriculum do they teach, do they have extra-curricular programmes, and how much is the tuition? Do you choose local or an international school? It's all about finding the right balance between price, location, and quality of teaching.
4. Location and House Hunting
Finding the perfect home can make or break your experience in your new location, so take your time! Just like schools, you should really try to visit a property before you make any big decisions or sign a contract. 
You and your family's life will revolve around your new home, so make sure you're happy with the house you've chosen. Consider the location-- whether it's close to school and work, can you do the family grocery shopping easily, and how convenient it is to get around the area. 
It can be a good idea to check out areas with a larger or active expat community which can help you create a social circle early on.
5. Settling In
Finding ways to help family members feel at home can really ease and speed up the transition period. Try and get your whole family involved in the moving-in process to help them feel a part of the move and put their stamp on their new home. 
Maybe let the kids decide on what colour they want their room to be and where they want their bed? Giving kids control over small details like this can help them feel more comfortable in their new environment. 
By having the family come together to unpack, it can help reinforce excitement and positivity about the move as well as being a nice bonding experience as you take on the new adventure together! 
Moving can be chaotic, so to help family members adjust, try to stick to routines and family traditions as much as possible. Routines can give a sense of familiarity, even when the place is new and strange. 
Ready to Relocate?
Although relocating abroad with your family might seem like a huge and impossible task, it can also be one of the most rewarding experiences for you and your whole family. The more prepared you are, the easier the process will be for all involved. Then you can just get to enjoying your new job, your new home, and your new life together!