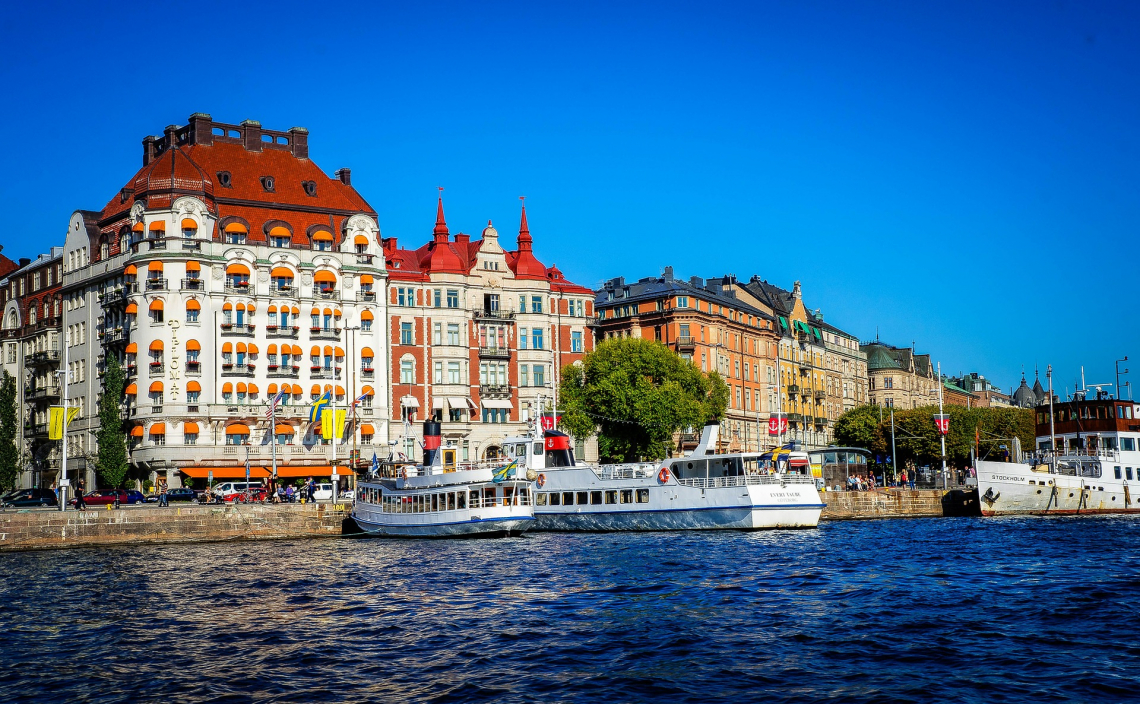 You've been offered an opportunity to relocate to Sweden but want to know more about the country. It's a good idea to do a little research so you know what to expect before you decide to make the big move! 
Quick Facts
Sweden is an incredible country with beautiful nature, kind people and a fantastic work-life balance. Here are some quick facts to get you up to speed on your possible new home:
Climate
Despite what you might first think, Sweden's climate is generally quite mild but it does have well defined seasons. While the summers can reach up to 20 Celsius, winter temperatures can drop as low as -20 Celsius with the first snowfall beginning in October in Northern Sweden. Despite the snow, Sweden is well prepared and has the infrastructure to overcome any difficulties that might arise so it won't stop you from enjoying Swedish life.
Population
Sweden is home to almost 10 million people, with the largest cities being Stockholm (the capital), with 1.5 million people, Gothenburg, with 599,011 million people and Malmo, with 316,588 million people. There is also an expat community of around 65,000 living in the country.
Language
Swedish is the official language of Sweden and like most Nordic countries, it is derived from Old Norse and has many similarities to Norwegian and Danish. It can be a difficult language to learn but it will help you integrate into Swedish life if you at least make an effort! But if you are struggling to learn, you will find that many people speak English.
 
The Personnummer
The Personnummer is arguably one of the most important things to know about when moving to Sweden. It's a government-issued number which allows people to apply for bank or phone accounts, paying bills online, paying taxes or even to join a gym! It isn't too hard to get one, but it may take a while so it's worth getting that sorted the minute you arrive in Sweden. 
Quality of Life in Sweden
The Nordic way of life is incredible, with a warm and inviting culture, tasty food and a fantastic landscape to explore. In the OECD Better Life Index , Sweden ranks above average in every single category. 
Sweden is an EU member state, so it is quite easy to move there as an EU citizen (without the need for a residency permit). For people outside of the EU, a work permit is necessary to live in Sweden, which can only be obtained if you already have secured a job. 
Cost of Living in Sweden
Sweden's local currency is the Swedish Krona (abbreviated as SEK or kr). According to TransferWise the average meal costs around 99kr, a monthly public transport pass costs 780kr and the average monthly rent for a 1 bedroom apartment in the center costs around 7000kr. 
Money Matters in Sweden
Sweden is a basically cashless country, with debit/credit cards being used for most transactions. Some places even refuse to accept cash, so look out! It's quite common to split bills in Sweden and it isn't considered rude to suggest.  
Finding Accommodation
Sweden is a tough market for renters as there is much more demand than there is supply. In order to get a place, you will need an excellent rental application written in Swedish. You may encounter two types of properties, those with a first-hand lease and those with a second-hand lease.
The first is a rent agreement with the owner of the apartment, where the second-hand lease refers to a sublet from the first renter. The latter is usually the case with short term, 1 year, leases, so are generally more desirable for expats.
Work Culture in Sweden
Working as an expat in Sweden has many benefits. They have a high average salary and don't expect you to work overtime (unless absolutely necessary). Businesses in Sweden are known to have a community feel, with equality being emphasised. As a tech rich country, it's known for a fantastic range of opportunities, from start-ups to multinationals.
Transportation in Sweden
Stockholm is home to one of the best public transport systems, with bus lines, a metro system of more than 100 stops, trams and even ferries. Many people choose to bike, so there are great facilities for cyclists, such as bike lanes and bike racks. 
If you want to make the most of your time off, make use of the fantastic national rail system, which also connects to Norway, Finland and Denmark, ideal for travelling and exploring your new home and beyond!
For the Eco-Conscious...
Sweden is a world leader in environmental consciousness with almost everything being recycled. Swedes drink straight from the tap to avoid using single-use plastic and recycle anything else. For that reason, it's important that you come prepared to face the rigorous recycling system, and the waste-free Swedish way of life! 
Social Life in Sweden
Although it is easiest to make friends with other expats (through International expat forums or meetup groups), don't limit yourself to other foreigners! Swedes are fantastic, cool people, so make sure to immerse yourself in the local social scene to get the full experience!
While you don't need to know Swedish to survive, learning a little will really help you integrate into society. The Swedish for Immigrants programme set up by the government offers adult education programmes to help foreigners learn the language.
Looking for a tech job in Sweden? 
Register with Tallocate  today to find Swedish employers looking for tech talent and start your Swedish tech adventure today!