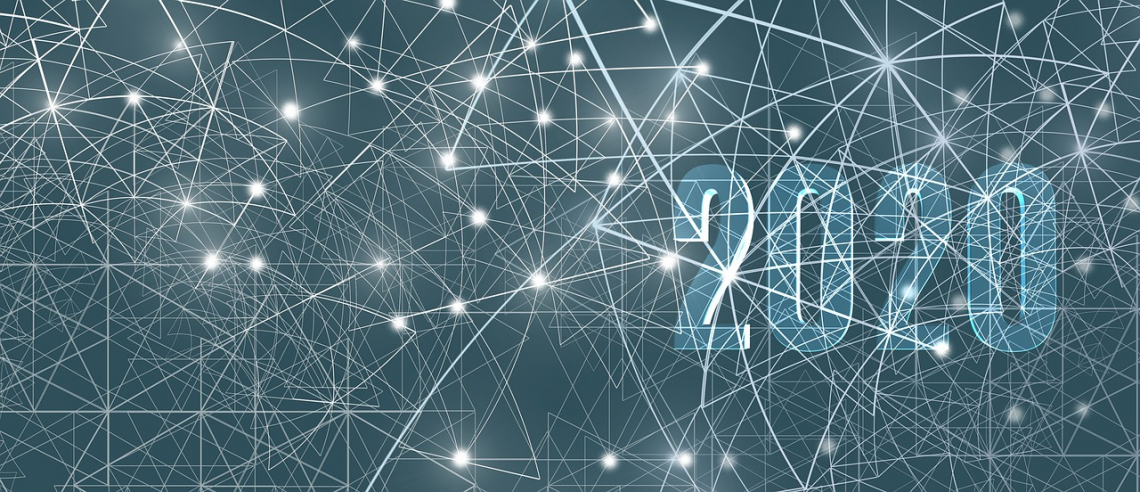 2020 is here and with every new year comes new opportunities. Whether you are considering entering the tech field or looking to make your next move, here are the best tech jobs for the new decade. 
1. Artificial Intelligence/Machine Learning Engineer
The AI Industry has been experiencing a growth explosion of late with increased technological focus on automation in everyday items. This means that AI or Machine Learning Engineers are in high demand and it looks likely to continue into 2020 and beyond.
2. Cybersecurity Engineer
With the rising number of security threats and increasing severity, Cybersecurity Engineers are like the superheroes of cyberspace! Cybersecurity Engineers are tasked with designing and implementing robust systems that stop advanced cyberattacks in their tracks.
3. Database Administrator
Database Administrators work with and manage huge amounts of digital information, such as customer records, employee records and financial information. They are responsible for maintaining databases, ensuring that computer systems run as efficiently. If you're a DBA working with cloud computing or computer systems design, then 2020 could be your year!
4. Web Developer
There is no sign of internet growth slowing down anytime soon, so web developers gigs are pretty safe and will continue to grow for the foreseeable future! If you're looking for a Web Developer position in 2020, then perhaps look to Ukraine? According to a report by Tech Republic, Ukraine is one of the hottest spots for web developers right now.
5. Data Scientist
It seems like there is no end to data. Big Data is the buzzword of the internet age as organizations and businesses collect more and more of it. Data scientists are needed to give their skilled and expert eye to all this data, performing tasks such as business analytics, market analysis, and sales forecasting.
6. Software Engineer/Software Developer
The demand for software engineers isn't lessening anytime soon since every business and every individual in the world uses some form of software. With the increasing need for mobile, healthcare, and computer security software, this is a role you can really grow with.
8. DevOps Engineer
Growing alongside the Software engineers is the DevOps engineers. Since DevOps work closely with software engineers and developers, it makes sense that they see the same projected growth.
9. Computer Network Architect
This field helps companies function in the digital era. Computer Network Architects command a high salary and good job prospects. Network Engineers/Architects are responsible for implementing, designing, and testing secure, cost-effective computer networks, including local area networks (LANs), wide area networks (WANs), internet connections, intranets, and other data communication systems.
10. Video Game Designer
The gaming industry is a multi-million dollar beast which has been on an astronomical rise for the last decade and looks set to continue into the next. With it, it has opened up a whole new world of tech job opportunities, including video game designers. Designers with mobile development expertise will also be an area to look into as more and more games are developed for the smaller screens.
11. Python Developer
Python is the new programming language on the block and is becoming increasingly popular. Adding Python development to your programming language belt will see you in good stead in 2020. 
12. Mobile Application Developer
Mobile Application Development is a very dynamic field which will keep you on your toes. This fast moving sphere is in constant need of developers with a wide variety of skills, so it will pay to keep topping up your skillset. Check out the latest mobile app development trends for 2020 and beyond to stay ahead of the game!
13. Computer Support Specialist
These tech professionals are like the wizards of the computer world. They specialize in problem solving system issues and help non-techy people understand their computer systems. While the duties of computer support specialist can vary, the job outlook for all remains strong.
14. Computer Hardware Engineer
Computer Hardware Engineers are tasked with designing, building, and repairing the physical hardware and circuit system of computers. It's a vital role and one of the highest paying tech jobs in the industry.
15. PHP Developer
Despite new languages popping up, PHP remains one of the most popular programming languages. It's used by startups, established businesses, and major brands such as Facebook, Flickr, and WordPress meaning PHP Developers will continue to enjoy great job prospects into the new year and beyond. 
The tech industry is vast and fast! Register with Tallocate today to discover tech employers hiring for your dream job in 2020.