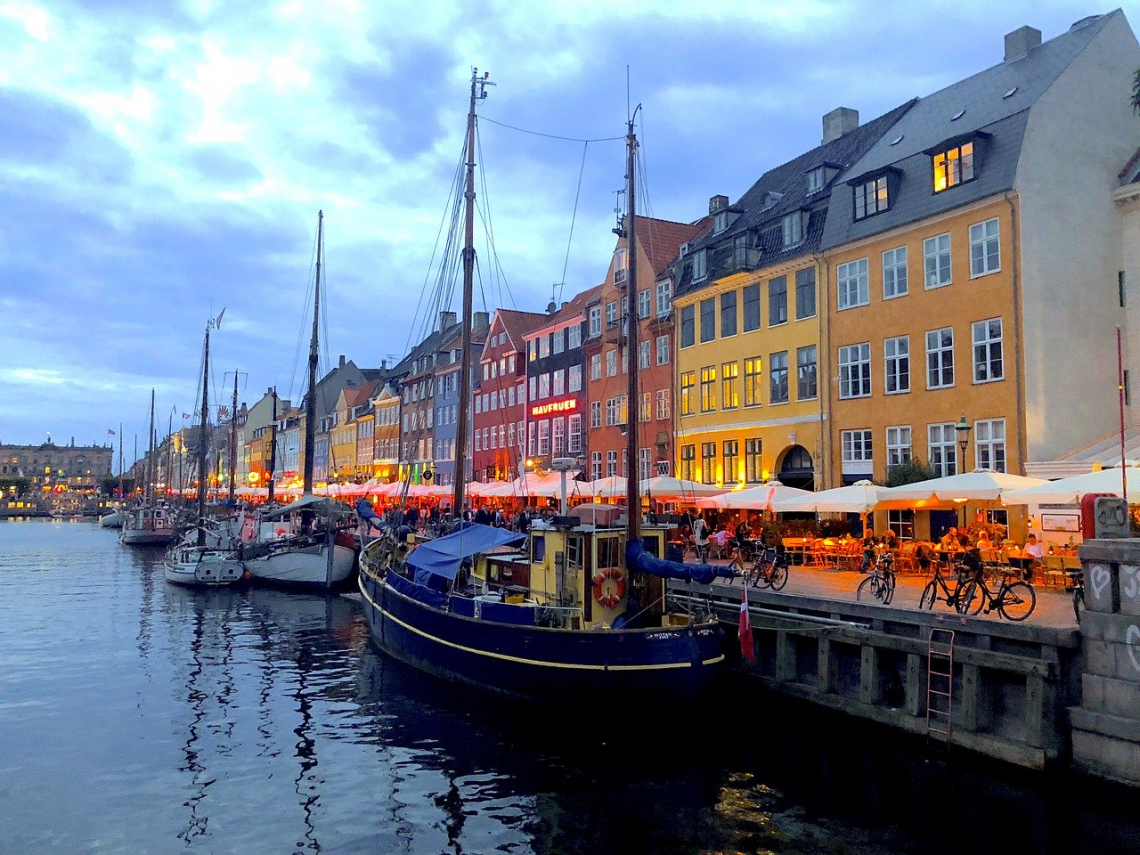 Denmark isn't just known for their amazing hotdogs, good beer and world-famous Lurpak butter, but also for being an incredible place to live and work. Danes, like other Scandinavians, are known for their advanced society, progressive thinking and their attention to detail. Plus, not only is there an endless number of things to do in Danish cities, but the nature is incomparable.
 
If you're considering relocating to take up that amazing tech job in Denmark here's what you need to know to help make up your mind!
Quick Facts
Denmark is a social-democratic state, meaning that even though they have a market economy, they have a welfare state built on equality. They emphasise the importance of redistribution of wealth and high government spending, with a very low pay gap between the highest and lowest paid. As a result, Denmark ranks 6th on the Human Freedom index, 4th on the Personal Freedom index, and 16th on the Economic Freedom index. 
Climate
Denmark's climate is quite brisk, with deep winter averaging at 0°C, and peak summer only reaching an average of 17°C. As it's very close to the sea, Denmark experiences a lot of rain, so make sure to pack your umbrella!
Population
Denmark's total population is just under 6 million with Copenhagen, the capital, home to around 1.3 million people. Arhus, an economic hub in Denmark, has 230,000 people, and Odense has around 150,000 people. Despite the country's small populations, there are just under 500,000 expats living in Denmark.
The Legal Stuff
Before making your move, you will need to ensure you meet the legal requirements to move to Denmark. Citizens of Nordic countries have the easiest time moving to Denmark, as they can live and work freely without the need of a visa. EU citizens similarly are allowed to live and work in the country but need to apply for registration within 90 days of arriving in the country. 

If you don't hold an EU or Nordic passport, getting a permanent visa can be quite difficult. You can check with the Danish embassy for all up to date visa requirements.
Once you arrive, register with your local municipality as soon as possible to get your yellow health insurance card. Denmark has some of the highest healthcare in the world, so you want to get that sorted out as soon as possible-- just in case!
Don't worry if this all sounds overwhelming, you can always ask for help from the HR department of the company you're moving for or even your national embassy.
Language
The official language of Denmark is Danish, a language very similar to Norwegian and Swedish. In fact, they can often understand each other perfectly! Danes speak very good English, which can make learning Danish quite challenging as they will switch to English if they see you struggling. Helpful of course, but not so good if you're trying to learn the lingo! 
Regardless, learning Danish could be very useful in your work and social life, as it will show that you are making an effort to assimilate. Remember that you can eventually upgrade your temporary visa to a more permanent one, or even Danish citizenship (after living in Denmark for 9 years), but you'll have to pass a language and citizenship test! 
Money Matters in Denmark
Due to the high level of expats living in Denmark, you'll find setting up a bank account quite straightforward. Although every bank has their own policy, you'll generally need a photo ID, proof of employment and proof of residence. When you receive your residence permit, you also get a CPR number, which will be needed to register with a Danish account.
Work Life
Danes love punctuality, so try not to be late for those important social and business events. That said, they also put great emphasis on making time for family, so you'll see Danes taking shorter lunch breaks so they can get home to their family and social life instead of working late. 
 
Cost of Living in Denmark
Denmark is quite an expensive country but is quite on par with other Nordic and Western European countries. A 1-bedroom apartment's rent in a city centre is usually 7,000kr (€936) per month, and the same outside of the city is usually around 5,000kr (€670) per month. 
According to Transferwise an average pint of beer costs around 45kr (€6), a loaf of bread costs around 14kr (€1.80), and a pint of milk costs around 25kr (€3.35). 
Where to Live and Work
Government jobs require Danish fluency, and as Denmark is a social-democratic country, around 40% of jobs are for the government! Worry not, Denmark's tech scene attracts many expats, so you're more likely to get a job as a non-native speaker as an engineer or tech talent!
Renting in Denmark can be hard to navigate, with their largest cities such as Copenhagen having a housing shortage. First of all, most properties will require that you have a CPR number that comes with your residence permit. You'll usually be required to pay upfront for a couple of months of your rent as a deposit, as leases generally run for a year.
Transportation
As one of the flattest countries in the world, you won't be surprised to find out that cycling is one of the major forms of transportation. A third of people travel by bike, so it might be an idea to swap your car before moving to Denmark and get yourself a comfortable bike. Denmark also has good public transport systems in their major cities, with a monthly travel pass being only 378kr (€50). 
Socializing in Denmark
Denmark has a large expat community, so make sure to take advantage of it! There are many forums that can be used to meet other people, with the official portal being New to Denmark and many nationality-specific forums as well.  
Looking for a tech job in Denmark?
Find Danish employers by registering with Tallocate today!